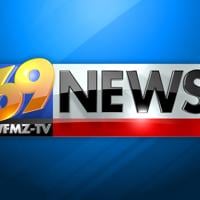 CORONA, Calif., Dec. 13, 2021 /PRNewswire-PRWeb/ — Please welcome a snow sports athlete who literally blazed his own trail! Monster Energy is proud to welcome freeski innovator and eight-time X Games medalist Sammy Carlson on Episode 20 of the sports and pop culture podcast UNLEASHED with The Dingo and Danny.
Released today across Monster Energy's social media channels, this latest 47-minute episode sits down with the 32-year-old from Tigard, Oregon, who turned his back on competitive freeski and pursued his own path riding uncharted natural terrain. In 2013, Carlson dropped out of training for freeski's debut at the Winter Olympics and instead, proceeded to inspire an entire generation of skiers with spectacular video parts filmed in the wild.
"I felt no longer passionate about park riding. So, my passions had already moved away from competitions, and I was kind of faking it. Like, if I was to pursue it, I would be doing it half-heartedly," said Carlson on the UNLEASHED episode about his drastic career change. "I felt like the real progression lied in the backcountry and just riding the mountains, so I wanted to do this before I got too old."
Fans can now learn about Carlson's unique career from child prodigy and X Games gold medalist to pushing the boundaries of freeski tricks performed off the beaten path. Released today, the new podcast featuring Carlson is streaming on all major platforms, including Spotify, iTunes, and YouTube.
Carlson barged into the spotlight as a rookie at the mere age of 15 and crushed freeski competitions with moves like his invention, the switch triple rodeo 1260. After an accomplished career, including X Games gold in Freeski Slopestyle in 2011, he hit a hard pause on riding contests. What's more, Carlson even turned down a spot in the Winter Olympics in favor of filming video parts in the wilderness! Although that means waking up before sunrise, endless preparation, and the occasional skunk attack.    
Speaking to the two UNLEASHED podcast hosts, Australian action sports personality Luke "The Dingo" Trembath and professional snowboarder Danny Kass, Carlson shares his experiences carving out a unique career and reveals how much work really goes into filming a freeski video segment out in nature.
Born in Portland, Oregon, Carlson grew up skiing from a young age and caught the freestyle ski bug at his local resort, Mount Hood. "It was such a strong crew of skiers, I basically started spending all my time in the winters at Mount Hood." Although he rode with a few snowboarders, Carlson developed a preference for freestyle ski with inspiration by pioneer Eric Pollard, who became a mentor. "That was before style became a thing in ski and everyone at Mount Hood already had sick style."
A fast learner blessed with natural aerial ability, Carlson emerged as a prodigy and garnered major sponsorships at age 15. In 2010, Carlson became a household name by inventing a new trick, the switch triple rodeo 1260, first landed at Mount Hood. The next year, he leveled up by earning the coveted gold medal in Freeski Slopestyle at the world's biggest winter action sports showcase, X Games Aspen 2011.
Right after the big win, Carlson was drafted into the American Olympics team to compete in the premiere of Slopestyle Freeski at the 2014 Sochi Winter Olympics in Russia. As Carlson reveals on the episode: "I was on the team and focused on training. But at the same time, after X Games I was done mentally. I had already been turned on to the backcountry and just started thinking about films and video parts." After initially training and preparing for the Olympics, Carlson came to a realization in 2013: "Nah, I'm done!"
From there, Carlson quit riding contests and unfolded his bag of tricks unto wild terrain in the backcountry. And by documenting his boundary-pushing tricks in critically acclaimed video projects, he found a way to stay relevant – and maintain sponsor support – outside of the competitive arena. "A lot of my sponsors believed in me when we had the conversation. I really believed that the next step, the evolution, for me was to go into the backcountry."
Carlson's evolution was documented in 2015's hit film 'The Sammy C Project'. He also found a way to keep earning official X Games medals: Not at the annual Aspen competition but in the World of X Real Ski Backcountry video competition. "It was the perfect timing and helped me make that transition with my sponsors," said Carlson, whose video parts ended up earning X Games gold medals two years in a row.    
Most recently, Carlson showcased the full breadth of his skillset in the 'Resilience' video, also documenting some of the extreme efforts and preparation behind backcountry freeski riding. "Everything I do on video is really all about the team behind it," said Carlson on the episode. "Safety, helping each other get to the spot. It's so important to have a solid crew out there and a filmer you can trust."
For the full story and to learn about proper avalanche safety required for backcountry adventures, tune into the brand-new episode now! Visit the landing page to access Episode 20 of the UNLEASHED with The Dingo and Danny Podcast featuring Sammy Carlson.
Episodes of UNLEASHED are filmed on a special set inside Studio M at Monster Energy headquarters in Corona, California. The podcast is hosted by the dynamic duo of Australian action sports personality Luke "The Dingo" Trembath and professional snowboarder Danny Kass. Known for their deep roots in action sports culture, the two starred in the beloved cult TV show 'The Adventures of Danny and The Dingo' on Fuel TV for five action-packed seasons in the early 2010s. Both hosts have walked the walk as pro snowboarders and possess the interview skills to find common ground with guests from any type of background – sports and pop culture. Always look out for new episodes dropping bi-weekly on Mondays.
Download photos for editorial use.
The UNLEASHED with The Dingo and Danny Podcast is here to celebrate the personalities behind the Monster Energy lifestyle. With each episode dedicated to a unique guest or topic, listeners learn about living on the edge and advancing the state of the art in the world of high-energy sports as well as music, games, and pop culture from individuals at the top of their game. More than a drink, Monster Energy is a way of life lived by athletes, sports, bands, believers, and fans – and the podcast is an extension of this unique DNA.
For more on Sammy Carlson and our team of freeski athletes visit http://www.monsterenergy.com. Also follow Monster Energy on YouTube, Facebook, Instagram, Twitter, and TikTok for exclusive content and athlete features.
About Monster Energy
Based in Corona, California, Monster Energy is the leading marketer of energy drinks and alternative beverages. Refusing to acknowledge the traditional, Monster Energy supports the scene and sport. Whether motocross, off-road, NASCAR, MMA, BMX, surf, snowboard, ski, skateboard, or the rock and roll lifestyle, Monster Energy is a brand that believes in authenticity and the core of what its sports, athletes and musicians represent. More than a drink, it's the way of life lived by athletes, sports, bands, believers, and fans. See more about Monster Energy including all of its drinks at http://www.monsterenergy.com.
Media Contact
Kimberly Paige Dresser, Indie Agency, Inc., (949) 300-5546, kim.dresser@indiepragency.com
SOURCE Monster Energy